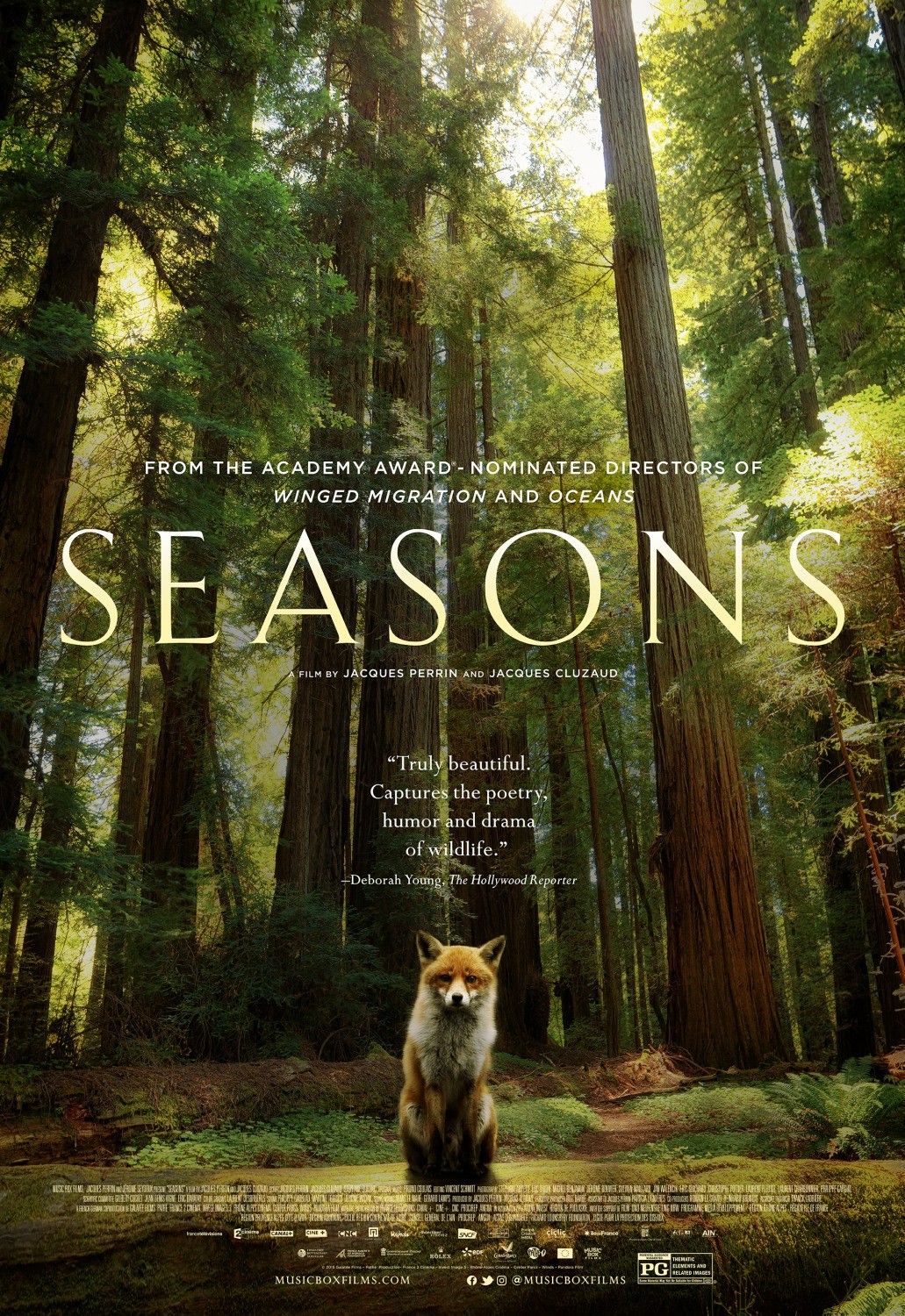 GENRE : animal (nature, adventure)
DIRECTORS OF PHOTOGRAPHY : Eric Guichard, Michel Benjamin, Laurent Charbonnier, Laurent Fleutot, Christophe Pottier, Philippe Garguil, Jérôme Bouvier, Stéphane Aupetit, Jan Walencik, Sylvain Maillard.
SET DESIGNER : Pierre Ferrari, Régis Nicolino
EDITOR : Vincent Schmidt

SOUND EDITOR : Philippe Barbeau, Martine Todisco, Jérôme Wiciak, Gérard Lamps, Armelle Mahé
RELEASE DATE JANUARY 27th 2016

It had been winter for 80,000 years when, within a brief period of time, a vast forest spread over the continent. A new planetary configuration and the entire natural order was upended: the cycle of the seasons commenced. The landscape underwent a metamorphosis – fauna and flora evolved. Our story beings as the snow blanket of an endless ice age gives way to a deep and rich forest and then, spurred by the hand of humankind's toil, the appearance of landscaped countryside scenery. Seasons is a unique and touching epic tale, recounting the long and turbulent history shared by humankind and animals.
A FILM BY  : Jacques Perrin and Jacques Cluzaud

SCREENPLAY  : Jacques Perrin, Jacques Cluzaud and Stéphane Durand
AUDIO COMMENTARY TRACK IN ENGLISH : XXX